The country had a fully developed economy until 2008/2009, but with the onset of the financial crisis, the poor management of finances and waste in the public sector of the state became evident, leading to a collapse of the economy and the beginning of a severe recession, with a decline in GDP that reached a negative peak of 6%. The unemployment rate rose to almost 30%.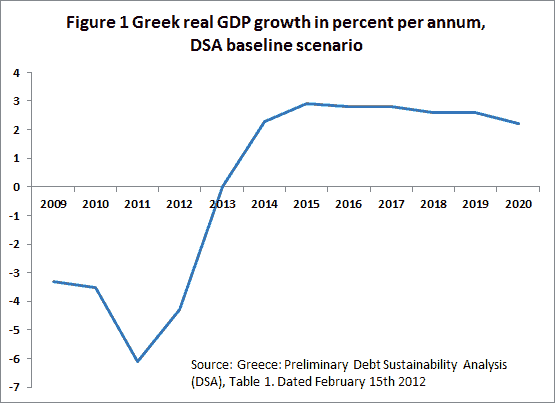 In the last 10 years, three out of ten young Greeks have left the country. Due to the economic crisis, GDP has dropped by a quarter and growth opportunities are low. The crisis in Greece has mainly hit the big cities: Athens and Thessaloniki. The islands were able to stay afloat thanks to tourism.
Today, the situation is recovering slowly and painfully. In 2020, GDP increased by 2.4% and unemployment was 17% (the highest rate in the EU).
Agriculture remains an important sector of the Greek economy, employing nearly 15% of the labour force. Exports of cotton, pistachios, rice, olives, oil, almonds, tomatoes and tobacco are important
The industrial sector,is underdeveloped and the food industry is the most important sector
The tertiary sector is the most important economic sector in the country and tourism in particular is a key sector, with over 30 million visitors in 2018 (before Covid19), contributing to 15% of the national GDP
After the financial crisis, Greece's GDP per capita was surpassed by many Eastern European countries (Poland, Slovakia, Hungary and others).
Unless you have good skills in areas where there is high demand, such as marketing, social media, IT, etc., it is only possible to find work in Greece today in three areas:
Tourism and hospitality, especially during the summer season
Call centres that need native speakers
Foreign language teaching in private schools that are present throughout the country
If you are thinking of a semi-permanent move to Greece that goes beyond simple seasonal employment, do not forget Greek language skills as a success factor. While there are some jobs for which Greek is not essential because you can communicate only in English, these are certainly not the majority.
Working in Greece
An employee from a non-EU country must first apply for a visa to enter Greece. This visa must be applied for prior to arrival in Greece at the Greek Embassy or Consular Section in the applicant's country of residence.
Before offering a job to an employee from a non-EU country, an employer must notify the Greek Office of Employment Office (OAED) that a Greek national or an EU citizen cannot fill the position.
Within 30 days of arrival in Greece, the visa holder must personally apply for a residence/work permit at the local municipal office (Δημαρχείο / Dimarchio). In some areas, the application can also be made at the police station.
To find work in Greece, you can use:
1 Linkedin, you can view the job offers available
2 Eures the website of European mobility.
3 Deliver your resume in person. If you are looking for a seasonal job, you can deliver your CV in person to hotels or restaurants. In this case, it is necessary to move to Greece before the beginning of the summer season (in April).
4 BakeaGo, classified ads website.
5 Job search websites
6 Tourism and hospitality
In this sector it is possible to find work in all the tourist places of the country: on the islands and on the mainland. The best time to look for a job is April. Especially on the islands it is easy to find work, even if the wages are not high. You can move to the island, find accommodation and start looking for work.
English language skills are mandatory, and the more foreign languages you know, the easier it will be to find a job. Most young foreigners looking for work in Greece find jobs in bars, restaurants and hotels. Generally, the owners look for people who speak the same languages as the tourists present.
For example, the Ionian Islands are popular with Brits and Italians, Crete has a high concentration of German tourists, and Rhodes is an island popular with Brits. Those who speak English well and have the driver's license can get a job teaching windsurfing, hang gliding, scuba diving, etc. Those who have experience as tour guides can apply to tour operators to accompany groups of compatriots.
Many seasonal jobs are offered illegally by employers who do not want to pay taxes. Be careful, because if you are discovered, there is a risk that you will be expelled from the country.
Due to the severe economic crisis, wages in the hospitality industry are generally low and can be as low as €3 to € 4 per hour. Fortunately, many places offer room and board.
Many young people from Eastern European countries, often well educated and with foreign language skills, want to spend a summer in Greece. For most of them, the low wages in Greece do not seem so bad compared to those in their own country, and in recent years many employment agencies have specialized in recruiting young people from these countries. Many seasonal workers in Greece now come from Poland, Romania, Albania and the former Soviet bloc countries.
Below are the most interesting sources for finding jobs in tourism and hospitality:
Tripadvisor, list of restaurants in Greece, you can contact them directly
Learn4good, hospitality jobs in Greece
7 call center
In this case, the job opportunities are in the big cities, first of all Athens and Thessaloniki. Besides searching on the Internet, there is another way to find work in a call center: Recruitment agencies, which often look for native speakers.
Therefore, it is advisable to register with one or more of these agencies. Average salaries in call centers are around 800 € per month + bonus (which must be earned).
Below I list the most important websites for job search in call centers:
Work in Greece, specialized agency for call center jobs. They are looking for people who are fluent in foreign languages
Teleperformance, has 7 centers in Athens, one in Thessaloniki and one in Chania (Crete). If there are no vacancies on the website, I recommend interested people to apply themselves, because the requests are continuous. The quality of work changes depending on the company you have to work for, for example Apple is the most demanding and stressful. But Teleperformance also works for many other companies (facebook, kasperky, sony, etc).
8 Teaching
Those who wish to teach a foreign language in Greece must have at least a B2 knowledge of the Greek language in addition to the certificate attesting to their ability to teach the language to foreigners. In any case, since these are private schools, you can discuss all the requirements with the schools.
Working in Greece as an entrepreneur
The dream of many foreigners is to move to a Greek island and start a small business in hospitality or tourism. In Greece there are already many businesses (restaurants, bars, guesthouses, etc.) run by foreigners, but this does not mean that it is not possible to start a new business. From 15 million tourists in 2010, we have reached 30 million in 2018, with projections of almost 50 million in 2027, so if you have experience in the sector, clear ideas and a small investment capital, there are still opportunities.
As far as the administrative aspects are concerned, you should not expect much help from the Greek bureaucracy and arm yourself with patience. According to the Ease of Doing Business report, Greece is ranked 72nd in the world.